FEATURE SPOTLIGHT:

RAVEN AND FLEETS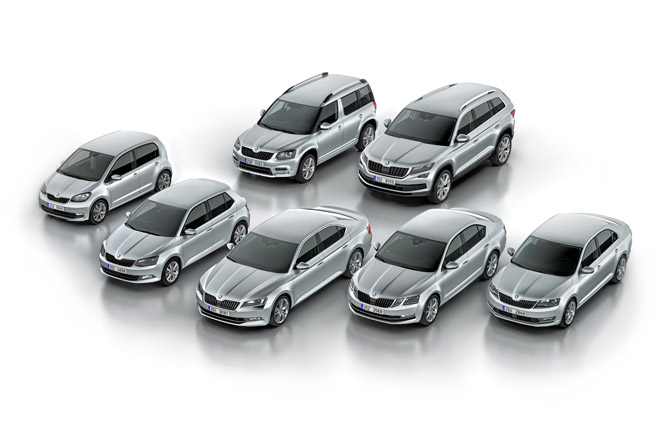 USING RAVENS WITH YOUR SMART FLEET
Raven is the first comprehensive automotive technology solution that provides continuous connection to your car and, more importantly, those in the vehicle. Raven provides:
| | |
| --- | --- |
| Dash and Cabin Cameras | HD cameras that let you view live video and also record what's happening both in front and inside of your car. |
| Security System | Always-on security system that detects accidents, break-ins and even bad driving anytime, anywhere. |
| OBD-II Reporting | OBD reporting tool that keeps track of your driving activity and even diagnoses fault codes. |
| Savvy Dashboard | Configurable displays with next-turn navigation, speeding, traffic updates and more, right in your field of view. |
Of particular interest to fleet managers, Raven provides:
Live and previous location tracking of your fleet vehicles

Insights into driving behaviour

Easy creation and sharing of critical and interesting road and cabin-facing events

Event notifications

Added security to parked and moving vehicles

Mobile and web-based apps
Over the coming months we will be adding many new features to Raven to greatly enhance our fleet management capabilities. We're just getting started.
SUGGESTED WORKFLOW FOR USING RAVEN WITH SMALL FLEETS
It is suggested that you designate one person to be the Raven fleet manager. This would be the person who controls and has access to the different Ravens and who can monitor all the Ravens on the mobile Raven app and also via the web app.
The Fleet Manager will install the first Raven into a vehicle by using the standard installation process shown on the included Quickstart Guide. A quick overview of the installation process can also be found here.
For each additional vehicle, the Fleet Manager will install the additional Ravens, then use the Add a New Raven feature on the mobile app: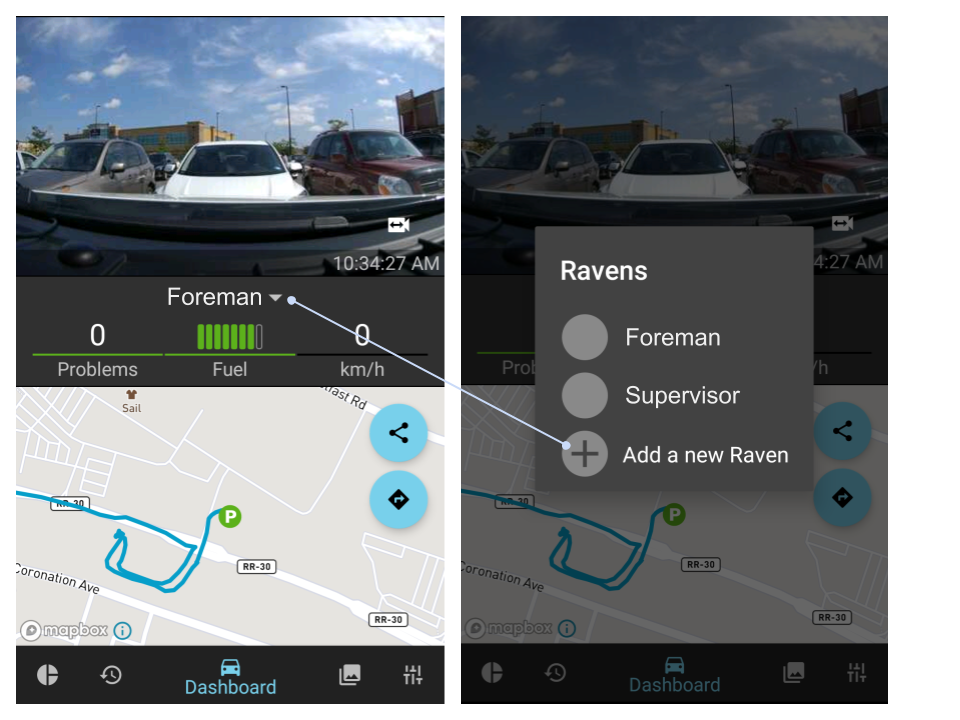 ADD / REMOVE USERS TO YOUR RAVENS
You can invite other people to monitor your Raven. The following steps serve as a guide to add or remove users.
From the Raven Connected app select settings, then users and enter the email of the individual you'd like to invite.
Or
Log in to the Raven Connected web app.

Sign in with your Raven credentials.

Select Account, then Invite User.

You can also easily remove access here.
TO MONITOR YOUR RAVENS ON YOUR MOBILE APP
To monitor your Ravens on your mobile app, open the mobile app, and select the Raven you want to track by using the pull-down menu on the main dashboard.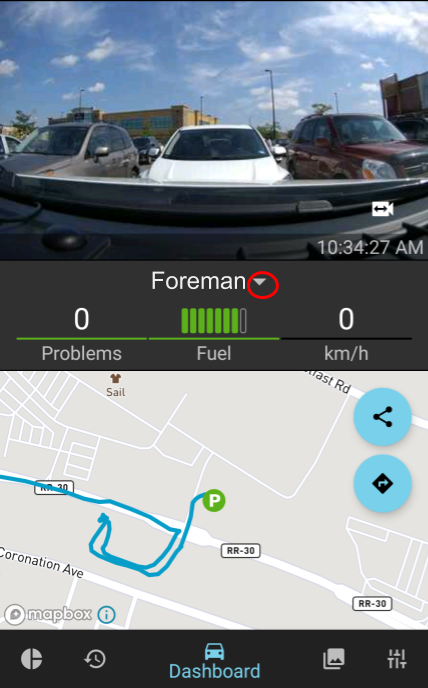 TO MONITOR YOUR RAVEN FLEET FROM A WEB BROWSER
Log in to the web app with the account used for the Fleet Manager.