Installing an SD card in Raven Follow
STEP 1: Place the SD card with the brand label facing on the top as per the image below. It only inserts in one direction so please do not force it inside.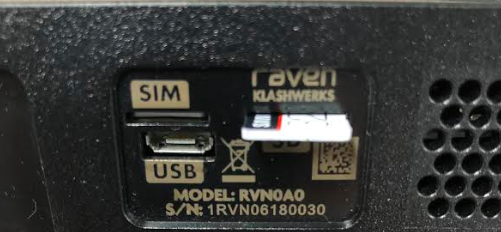 STEP 2: Push the SD card into the slot. The SD card should not fall out, if secured properly. A tiny portion of the card will be exposed, as seen below. To remove the SD card push the card back in to eject it.