How to Connect your iPhone Raven App to Download Raven Videos Follow
While your vehicle is parked and the engine is running, you can download short videos to your Raven Connected app through the Media Manager view.
Select the SETTINGS option on the upper right corner of the screen.
Now select CONNECT TO RAVEN.
Select SET WIFI CREDENTIALS to join the WiFi Direct connection.
*Write down the password to input manually if you experience issues with auto connect.*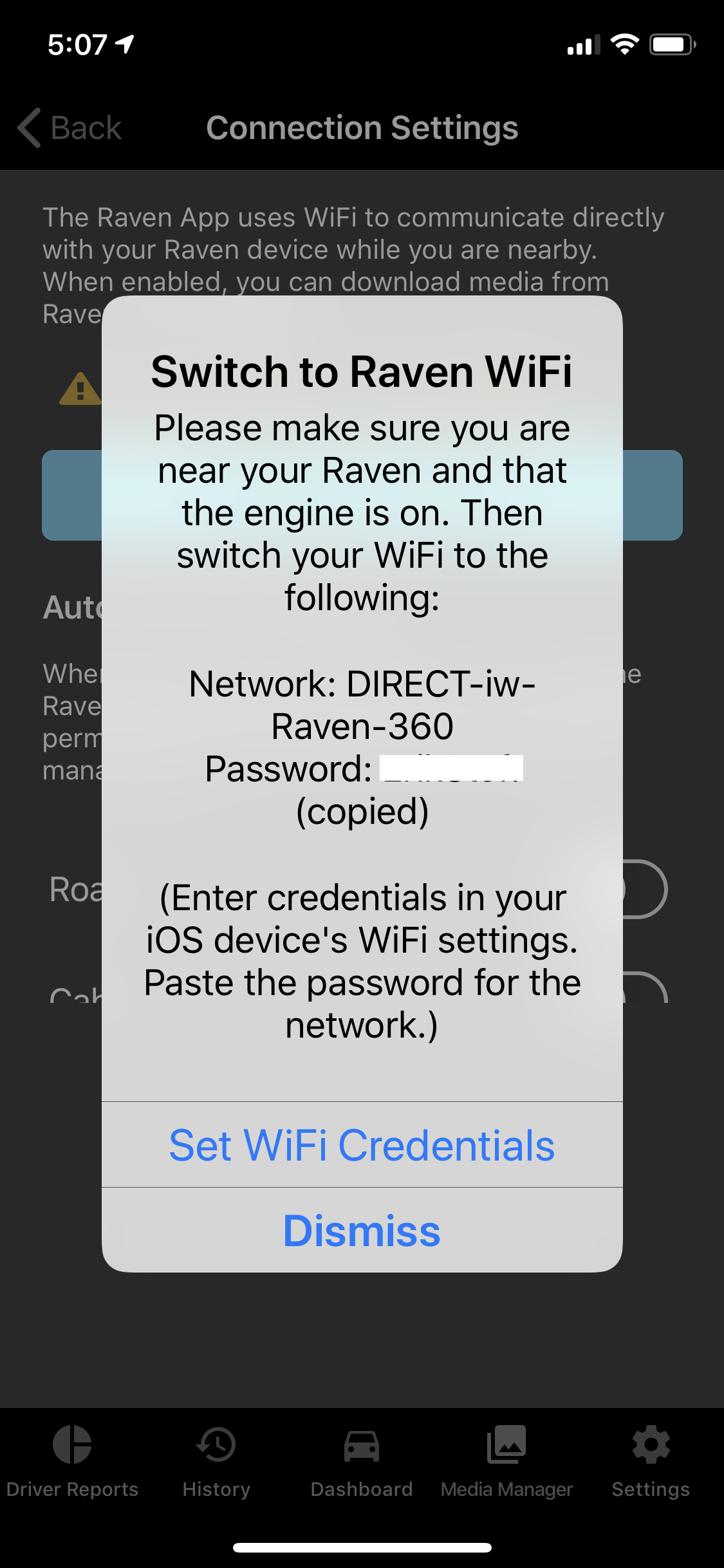 Select JOIN to automatically copy the credentials to Raven's WiFi Direct Network.
Go back to the Media Manger view to start downloading the available videos.
*Tip: Select the DOWNLOADED box under Media Manager to view the downloaded videos.